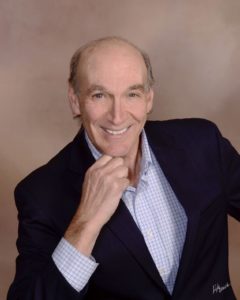 Mark J. Komen, founder and President of Kodyne, Inc., brings a wealth of large corporate and small business experience to his work as a management consultant and business coach. One of his guiding beliefs is that all organizations need effective leadership as the benefits extend to employees, customers, vendors and anyone with a stake in the business. As such, Mark has worked with managers and executives in numerous industries, both for-profit and non-profit, to help them understand how their leadership drives their organizations.
As a coach, Mark helps business leaders explore how the pieces of their businesses fit together: their work culture, their strategic direction, their plans, their processes and their employee development approaches, to name a few. As a consultant, he works with individuals and teams to improve their personal and organizational effectiveness.
Mark's unique background allows him to connect with clients at all levels of the organization – from technical professionals to the executive suite to the shop floor. He has over 30 years of engineering design, project leadership and functional management experience in the electronics and manufacturing industries. He has worked in research and new product development groups, as well as production environments for Southwestern Bell, the University of Kansas Center for Research, Motorola, Honeywell, Alliant Techsystems, and ADC Telecommunications.
Mark is a Certified Facilitator and Certified Professional Business Coach with The Alternative Board® (TAB), an international organization that provides business advisory boards and coaching services to business owners to help them achieve their personal and business goals. He is also certified by TAB as a Strategic Business Leadership® Coach to provide strategic planning services for small-to-midsize businesses.  In 2012, Mark completed training to join the pool of examiners for the Minnesota Quality Award, an affiliate of the Malcolm Baldrige Performance Excellence program sponsored by the US Department of Commerce.  Mark is also an Accredited Consultant with Human Synergistics in Chicago, IL for organizational culture and management/leadership impact. In 2018, he became a Certified 7 Stage Consultant with 7 Stage Advisors in Butler, NJ. Mark holds Bachelor of Science in Electrical Engineering and Master of Engineering degrees from the University of Kansas in Lawrence, KS and a Master of Arts degree in Organizational Leadership from St. Catherine University in St. Paul, MN.
Management and Organization Development
Mark and his associates take a systems view of organizations, understanding the links between people, process and technology. Our approach is aimed at improving organizational effectiveness by strengthening leadership at every level. To that end, we have the experience and insight to examine every piece of an organization, from the customer experience to fulfillment and all points in between. Beyond the people systems that power your organization, we can look at your financial, sales, marketing, operations, human resources, and business processes to see if they are in alignment with where you are taking your organization. And if you're not sure what that picture looks like, our strategic planning process will help you clarify that too.
 Mark Komen   763-551-4777 
 Copyright 2023. All rights reserved worldwide.
Individual ServicesTeam ServicesOrganizational ServicesThe Alternative BoardContact MarkKodyne.com Web Site